Bibliographic Essay On U.S Latino/A History Of Thanksgiving
Bibliography
(Bilingual where noted. E – Elementary school, MG – middle grades, MS – Middle School, HS – High School)
Arte Público Press/Piñata Books
Featured publisher
Border Crossing by Maria Colleen Cruz. Piñata Books, An Imprint of Arte Público Press. 2003. MS Twelve-year-old Cesi has a mixed heritage, her mother is Irish and Cherokee and her father is Mexican though he never talks about his life before California. Cesi buys a bus ticket to Tijuana for herself to find out more.
Cartas del Cielo/Letters From Heaven by Lydia Gil. Piñata Books, An Imprint of Arte Público Press. 2014. Bilingual. MG Since her grandma Rosa's death, Celesta has not known how to prepare dinner for her mother after work, but then mysterious letters start arriving from Grandma Rosa contain all their favorite Cuban recipes. Celesta knows her grandmother is watching over her.
Crossing Bok Chitto. Tim Tingle.  Cinco Puntos Press, 2006. (E) Martha Tom is a Choctaw who lives on one side of the Bok Chitto River.  In a story that is reminiscent of both the story of Moses as well as Harriet Tubman, Martha Tom befriends a slave boy, Little Mo,  on the other side of the river.  The law was that if slaves crossed the river to the Choctaw side, they were free.  What the slaves didn't know was that the Choctaw had built a hidden stone path just under the water to cross to the other side.  When Little Mo's mother is sold at a slave auction, Little Mo leads his family to the promised land.
Diary of an Undocumented immigrant by Ramon "Tianguis" Pérez. Translated by  Dick J. Reavis. Arte Público Press. 1991. MS/HS In this personal narrative, Ramon documents his decision to make the journey made by so many from his small village in Mexico, to the United States in hopes of a chance to earn money.
El Diablito y la Rosa/The Little Devil and the Rose by Viola Canales. Arte Público Press. 2014. MS/HS Canales graduated from Harvard Law School, served as a captain in the U.S. Army, and was appointed to the U. S. Small Business Administration by President Clinton before turning to writing. This collection focuses on her earlier life and is easily accessible to young people creating their own memories.
Eulogy for a Brown Angel: A Gloria Damasco Mystery by Lucha Corpi. Arte Público Press. 1992. HS and Adult. Damasco becomes involved with a murder investigation of two Hispanic males, a four-year-old boy and a teenaged gang member that lasts for two decades. Besides presenting a solid mystery, Corpi weaves several threads of society's prejudical issues throughout.
The Fabulous Sinkhole and Other Stories by Jesús Salvador Treviño. Arte Público Press. 1995. MS/HS The first story in this collection, The Fabulous Sinkhole" sets the stage for the other stories. Briefly.  Mrs. Romero goes outside to water her gardens and discovers a hole, 3 feet in diameter, in her now flooded front yard–a sinkhole. As the Sinkhole grows neighbors gather, Mrs. Romero asks the children to pull out the items swirling and stack them off to the side.  All of the stories in this collection contain characters introduce in tthe first chapter and items from that pile. In "An Unusual Malady," twelve-year-old Choo Choo, an aspiring writer, finds a typewriter, paper and pens in that pile and decides it is time to build his office, which he does behind and under the three apartment building he lives in. From there he can hear all the arguments in those three apartments, in one he and his family live, in another Mr Sabastino lives with his dog Peanuts and memories of his beloved wife, and in the last lives Julia Miranda, the love of Choo Choo's life.
Hay Un Nombre Para Lo Que Siento Cuentos/There's a Name for These Feelings Stories by Diane Gonzales Bertrand. Piñata Books, An Imprint of Arte Público Press. 2014. MS/HS Bilingual. These ten superbly written stories focus on teen characters in a single life circumstance in a variety of situations. In "Brake and Shift," Joaquín decides to visit his elderly grandmother and finds her trying to drive her car and then rolling it out of her driveway right and into neighbor's yard across the street. "Agapito" is about a boy who loves really fresh potato chips. Sixteen-year-old Ninfa Garcia, in "My Twisted Tongue", wonders why her parents never taught her how to speak Spanish.
Juventud! Growing Up on the Border by René Saldaña, Jr. and Erika Garza-Johnson. VAO Publishing, 2013. MS/HS This collection contains 8 short stories and 16 poems assuring there is something for everyone. Priscilla Celina Suárez's poem, When a Story is an Heirloom, values the stories told by an older generation that will join the stories of the younger generations. René Saldaña's The Heartbeat of the Soul of the World starts at the graveside of PD, a student who had been killed by a drunk driver. Stevens, PD's band director, spills out PD's story and his love of jazz, the mixing of John Coltrane and Narciso Martinez, through memories of PD, a gifted musician.
Other works byRené Saldaña, Jr.:
The Jumping Tree. Laurel-Leaf Books, 2002. MS.
The Whole Sky Full of Stars. Laurel Leaf Books,  2008.  MS/HS
The Case of the Pen Gone Missing/El Caso De La Pluma Perdida A Mickey Rangel Mystery. Piñata Books Books, Bilingual edition. translated by Carolina Villarroel, 2009. MG.
A Good Long Way. Arte Publico,  2010. MS-HS.
The Lemon Tree Caper/La Intriga Del Limonero: A Mickey Rangel Mystery. translated by Natalia Rosales-Yeomans, Piñata Books, 2011. MG.
Dancing with the Devil and Other Tales from Beyond. Piñata Books, 2012. MS-HS.
The Mystery of the Mischievous Marker / El Misaterio el Malvado Marcador. A Mickey Rangel Mystery.  translated by Carolina Villarroel. Piñata Books, 2013. MG.
Heartbeat of the Soul of the World. Juventud Press,2015. Short story collection, MS-HS.
Little Havana Blues: A Cuban-American Literature Anthology by Virgil Suárez & Delia Poey. Arte Público Press. 1962. HS. Fifty-three years ago, Suárez & Poetry created this first anthology of Cuban-American works containing pieces from thirty-five authors in four sections, Poetry, Fiction, Drama, and Essay. Thoug many of them are now historic, several still speak to the same issues faced today.
Mi Sueno de America/My American Dream by Yuliana Gallegos. Piñata Books, An Imprint of Arte Público Press, 2007. MG  Bilingual. Having just moved to Houston, Texas from Monterrey, Mexico, Yuli and her little brother Alfredo must start a new school and learn English, which after one day in her fourth grade class, Yuli feared might never happen.
On the Other Side of the Bridge by Ray Villareal. Arte Público Press, 2014. MS/HS After thirteen-year-old Lon Chaney Rodriguez's mother is shot and killed at her job as a security guard, his father's drinking escalates and costs him his job. Before long they are homeless, but when Lon reaches out to one of his old teachers things slowly start to change.
Paraíso Portátil/Portable Paradise by Mario Bencastro. Arte Público Press. 2010. Bilingual. HS This collection of prose and poetry on the emigrants' experience includes the poem "Yo también soy América." Alternately magical and naturalistic, hopeful and bleak, each work captures the emigrant's longing for reconnection with the people and spirit of the Central American homeland, complicated by a tension between the inhumanity of a war-ravaged old world and the inhumanity of an anonymous, illegal existence in the new.
Versos Sencillos/Simple Verses by José Martí, Translated by Manuel A. Tellechea. Piñata Books, An Imprint of Arte Público Press, 1997. Bilingual. With poems no longer than two pages the reader gets a sense of Cuba's history in the late 1800s. This collection could easily be used in a history class for that time period and in literature class as the poetry is easily accessible to teens in middle school and up.  Many of the poems parallel events today.
Picture Books and Primary Books
El Gato Ensombrerado/The Cat in the Hat by Dr. Seuss (1957), translated by Georgina Lazaro and Teresa Mlawer (2015). Picture Book, Random House.  A very talented cat mesmerizes two children on a rainy day. Bilingual.
The Great and Mighty Nikko: A Bilingual Counting Book Written and Illustrated by Xavier Garza. Cinco Puntos 2015. Picture Book. At his bedtime, Nikko doesn't count sheep, he counts and defeats ten luchadores (wrestlers), and then exhausted, he easily falls asleep.
Little Chanclas written and illustrated by Jose Lozano. Cinco Puntos, 2015. Picture Book. Everyone knows when "Little Chancias" arrives because her shoes/chancias click when she walks, but when one falls apart she doesn't know what she will do!
Mango, Abeula, and Me words by Meg Medina, illustrated Angela Dominguez. Candlewick      Press, 2015. Picture Book. Mia's far-away grandmother comes to live with Mia and her parents, however Abuela does not know English and Mia does not know Spanish, but with the help of a pet parrot their communication begins.
My Tata's Remedies/Los remedies de me Tata  Written by Roni Capin rivera-Ashford and Illustrated by Antonio, Castro L., Cinco Puntos, 2015. Picture Book. Aaron wants to learn healing remedies from su Tata (grandfather) so he can also care for people.
Sonia Sotomayer: A Judge Grows in the Bronx / La Juez que Crecio en el Bronx by written by Jonah Winter, illustrated by Edel Rodiguez. Atheneum Books for Young Readers, Simon and Schuster, 2015. Picture Book. Raised in a small family, her mother, her brother and herself, Sonia Sotomayer was imprinted with her mother's drive to not only suceed but to accomplish many goals no matter what obstacles she would face. Bilingual with both languages on each page, the text is not the usual picture book text and the author's note inside the back cover should not be overlooked.
Two Rabbits written by Jairo Buitrago, iIllustrated by  Rafael Yockten, translated by Elisa Amado. Groundwood Books/House of Anansi Press, 2015. Picture Book. While a young girl and her father travel by foot, by boat, by train, she counts things  as her father keeps them safe. (To mark the publication of Two White Rabbits,  Groundwood Books has made a donation to USBBY [www.usbby.org] in support of REFORMA's Children in Crisis Project, which provides reading and writing materials to refugee children crossing the southern border into the United States.)
National Geographic
(Recently, NG has started publishing some of their younger reader English books also in Spanish, below is a list of their upcoming Spanish books for children aged 4-8 years in its National Geographic Kids Super Readers Series.)
Papa Francisco (Pope Francis) by Barbara Kramer, 2015. Jorge Mario Bergoglio was born in Argentina, the first pope to come from the Americas and is often called "the people's pope."
Caterpillar to Butterfly/De la Oruga a la Mariposa by Laura Marsh. 2015. (All the books in this series are beautifully illustrated, but the photography in this particular book is exceptional.) Each butterfly goes through four stages– egg, caterpillar, chrysalis, and finally the butterfly! As caterpillars grow, they shed their skins four or five times!
The Whales Grandes Migraciones: Las Ballenas by Laura Marsh 2015. Baby Sperm Whales weight approximately one ton at birth; males will grow to fifty tons as an adult and eat about one ton fish –octopus, fish, shark, skate and their favorite, squid every day which they find in their playground, all the oceans around the world!
Dinosaurs/Los Dinosaurios by Kathleen Weidner Zoeheld, 2015. From the biggest land animal ever–the Argentinosaurus to the smallest dinosauro you could hold in your hand–the Microraptor, these long dead creatures still amaze us!
Cats vs. Dogs/Los Gatos vs. Los Perros  by Elizabeth Carney. 2015. Dogs  ancestors are wolves, coyotes, and jackals and our pet cats ancestors are tigers, lions, lynxs, pumas, and leopards!
Wolves/Los Lobos by Laura Marsh, 2015.  Wolves travel in packs for protection and for help in hunting, led by an alpha male and a alpha female who are the best hunters so they get to eat first!
Pandas/Los Pandas by Anne Schreiber, 2015. A new born cub weighs about as much as an ice cream sandwich and once that cub starts eating his favorite food, bamboo, it will grow to about 250 pounds.
Penguins/Los Pinguinos by Anne Schreiber, 2015. Once the mother penguin lays an egg, the father cares for it while the mother goes away for months to find food. All of the fathers stand in a crowded group each with an egg between his feet!
Ponies/Los Ponis by Laura Marsh, 2015. A pony is a type of horse that has shorter legs and a wider body than standard horses and there are six different kinds; Dartmoor Pony. Assateague Pony, Welsh Mountain Pony, Exmoor Pony, Connemara Pony, and Norwegian Fjord Pony.
Sharks/Los Tiburones  by Anne Schreiber, 2015. With bright illustration, photography and information, the reader will learn more then they wanted to know about Sharks, especially about their teeth!
More to come in 2016  
Deadliest Animals/Los Animales Mas Mortales
Frogs/Las Ranas
Jump, Pup!/Salta, Cachorrito
Snakes/Las Serpientes
Middle Grade through High School Titles
from other publishers
Breaking Through by Francisco Jiménez. Houghton Mifflin Company, 2001. MS/HS. This is the second book in Jiménez's autobiography.  The second oldest of six children, the youngest four having been born in the USA, Francisco is fourteen when the book opens. With a strong sense of responsibility to his family but also to his future, the young Franciso works in the fields with his father and older brother/best friend, Roberto, and helps Roberto with his cleaning jobs where he carries flash cards to learn new American words. The sense of family is also a character in this book Roberto and Francisco contribute all their earning to the family's needs. Other books in this series, The Circuit: Stories from the Life of a Migrant a Child (1997), Reading Out (2009), Taking Hold: From Migrant Childhoos to Columbia University (2015) are available in English and Spanish. NF
Cool Salsa: Bilingual Poems on Growing Up Latino in the United States. Edited by Lori Marie Carlson, Introduction by Oscar Hijuelos, MacMillan Children's, 2013. Bilingual.  MS/HS. Much is expected of children that are Latino, they learn two languages, they live in two cultures.
Red Hot Salsa: Bilingual Poems on Being Young and Latino in the United States, Edited by Lori Marie, Introduction by Oscar Hijuelos. Macmillan, 2005. Bilingual.
Enrique's Journey: The True Story of a Boy Determined to Reunite with His Mother (Adapted for Young People) by Sonia Nazario. Random House, 2013. MS/HS Nazario, a projects reporter for the Los Angeles Times, won a Pulitzer Prize for feature writing for her series, "Enrique's Journey". For her research, she took the same journey as Enrique would have taken and traveled through Mexico on the tops of trains. Enrique's mother Lourdes left him and her daughter Belky when they were very small to make money in the United States to send to them, which she does, but the children miss her terribly. The book is told in two perspectives, the hardships and loneliness of Lourdes in the US and her children in Honduras.
SkateFate by Juan Felipe Herrera, Rayo Publisher, Spanish language imprint of HarperCollins, 2011. MS/HS Main character Lucky Z, confined to a wheel chair in his new foster home, creates an escape through writing in this novel in verse.
A Mix of Diversities
Winter Candle, written by Jeron Ashford, illustrated by Stacey Schuett. Creston Books, 2014. This is the poignant story of a lumpy candle stump that is passed from family to family in an apartment building in the city.  Nana Clover gets it from the super, then each family in turn needs a candle and borrows it from the last user.  The beauty of this book is that each of the families who use the candle use it for a different kind of celebration relevant to their culture.  Represented are:  Thanksgiving, Havdalah, Saint Lucia Day, and Kwanzaa.  It concludes when a Middle Eastern family uses it to light their window so their father, caught in a snow storm, can find their new apartment.  Wonderful diversity with a unifying element.  We loved this book so much, we'd like to incorporate some of the artwork into the column. (Click the thumbnails for larger versions.)
Native American Books
Crossing Bok Chitto by Tim Tingle.  Cinco Puntos Press, 2006. (E) 
Latin American
Bibliography Project
California State University Dominguez Hills Archives and Special Collections & The Department of History
The Latin American Bibliography Project was funded by a grant from the CSUDH Presidential Creative Initiative in 2012 and a RSCA Faulty grant in 2015. The objectives of the Latin American Rare Book Bibliography Project were to assist students in the development of bibliographic skills, expose students to rare book collections at the University, expose students to the skills needed to preserve history and to introduce students to rare book digitization and cataloging. The grant was completed in June 2012. The second grant was completed in Fall 2015.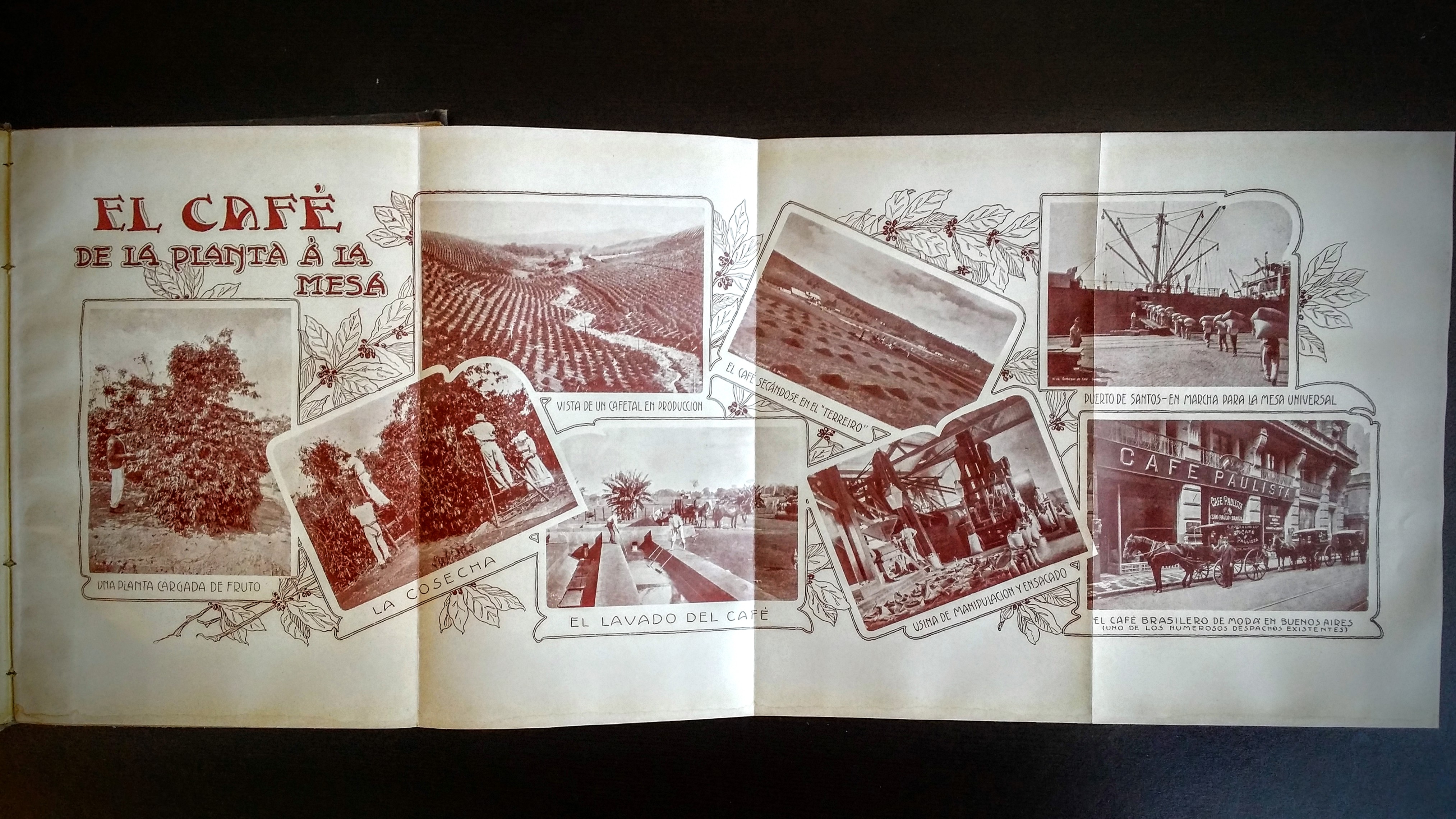 The books in this project mostly date from the 19th and early 20th century were donated to the Department of Archives and Special Collections by Ludwig Lauerhass Jr. and Arnold Berlin or are part of already existing collections. Students who produced the bibliographies include Raul Rubio, Jason Moore, Lori May, Manuel Rodela, Clark Woods, Jonathan Woods and Lucais Hines. The work of the students was supervised by Dr. Doris Namala, history instructor; Greg Williams, Director of Archives and Special Collections; Dr. Kate Fawver, chair History Department; and Thomas Philo, archivist. Co-receipient of the RSCA grant was Veronica D'Aquino. The students were introduced to elements of creating annotated bibliographies by Dr. Doris Namala. Dr. Namala also assisted students in editing and creating the bibliographies. Dr. Kate Fawver worked to recruit students for the project and worked out procedures for project. Thomas Philo instructed students on the cataloging and digitization of project images and created a listing of books to be included in the project. Greg Williams supervised student use and handling of rare books, determined books to be used, supervised the creation of the project exhibition, and worked with Dr. Kate Fawver and Dr. Namala to draw up plans for the project.

This project was established to gauge how students and faculty would respond to bibliography projects in various disciplines. While the books in the Latin American Bibliography Project fit nicely into various history courses in the university, the books could just as well be used in political science, literature, education, sociology, and anthropology courses.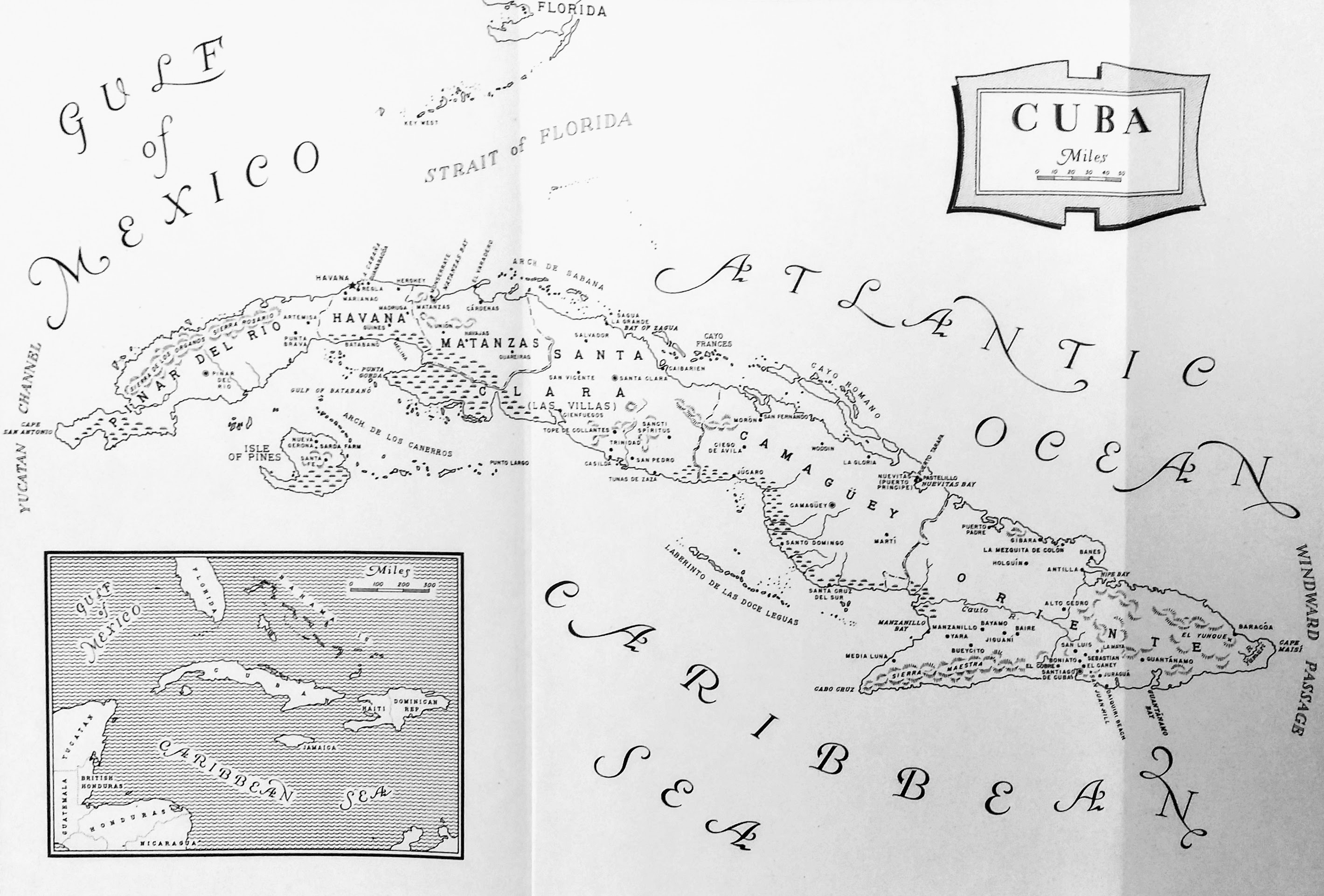 The original project proposal for the Latin American Bibliography Project sought to connect students with unique CSUDH resources. With the goal of getting students to use alternative resources, this project engaged students in the discovery of both the content of selected books, but also the point of view of these books. The project also allowed for students to handle rare or older books/pamphlets. Bibliographies are used as a teaching tool and often as a first step toward further in-depth research and also allow students to survey previous research and expand their own research. The unique aspect of this project is that students used non-internet sources which are available in their totality only at Dominguez Hills.

It is hoped that this project report will encourage other departments to use the guide and encourage students to create bibliographies using Archival or Rare Book Collections. Departments that could initially use books in the rare book collection include English, Art, Earth Sciences, Education, Anthropology and others. Topics to incorporate into bibliographies for students in other departments include world travel, early 20th century literature, post-World War II art catalogs, rare African-American titles and a wide variety of other topics.
The Rare Book collection has several intriguing sets of collections that are ripe for student produced bibliographies and study. See the guide to the archives and rare books collections by clicking here.
The Guide also includes several hundred archival or manuscript collections that instructors could encourage their students to use. The basic objective of the Latin American Project and future projects is to allow students access to the primary resource material of Archives and Special Collections as well as increase their skills in creating bibliographies.

---Greg Williams, Director, Archives and Special Collection, University Library
[Get Adobe Acrobat Reader]